First In Line
Want to be the FIRST to buy tickets to the hottest concerts and events at the Huntington Center? Want to pick your very own seat? Become a FIRST IN LINE member and you can guarantee your very own seat for the entire year!
How does it work?
For the corporate client or for personal entertainment, the Huntington Center has created the "First In Line" program. This is a unique opportunity to reserve a guaranteed seat to all special events (non-Toledo Walleye events) at the Huntington Center. You can select your seat or a number of seats from a limited amount throughout the Huntington Center. That seat will then become your seat for the whole year. An annual fee will be assessed and then you are only charged for the price of the ticket.
Premium Perks
With Your First In Line Seats
Microsoft Word – FIL Info Sheet
Avoid sell-outs
No waiting in line
Early email notifications of event announcements
Same seat reserved for the whole year
No extra fees – You only pay the face value price of the ticket*
Great employee or client entertainment
A First In Line coordinator that will help you handle your ticket needs
Special offers at other area venues
Upgrade your package and receive the same seat for Walleye Season Tickets

* There is a $3.00 processing fee for all First In Line tickets that are mailed out.
Frequently Asked Questions
Why should I become a First In Line member, as I am already on the presale email list?
We are very excited that you are on our presale list but unfortunately, we do not have presales for all of our events. First In Line members get a chance to purchase tickets before any presale. Also, First In Line members do not pay any additional fees for their tickets. For each presale, there are only a limited amount of tickets available and you cannot pick where your seats are located. With First In Line you are guaranteed the same seat (s) for every event.
Can I select floor seats?
Unfortunately, this is not possible because floor seating changes for every event.
How do I select my seats?
You can set up an appointment with Brittany Guyton and she will gladly help you in selecting your seat (s). Please contact her at 419-321-5030 or Brittany.Guyton@meettoledo.org
What is the price to become a First In Line member?
The price for one seat per year is $500. For a multi-year contract, you will receive a discounted rate of $450 per seat per year.
Is there a limit to the number of First In Line seats I can purchase?
To make sure everyone has an opportunity at selecting seats, we have a limit of 8 per account.
Is there any contract I have to sign? If so, how long?
A 1-year commitment is required to become a First In Line member.
Seating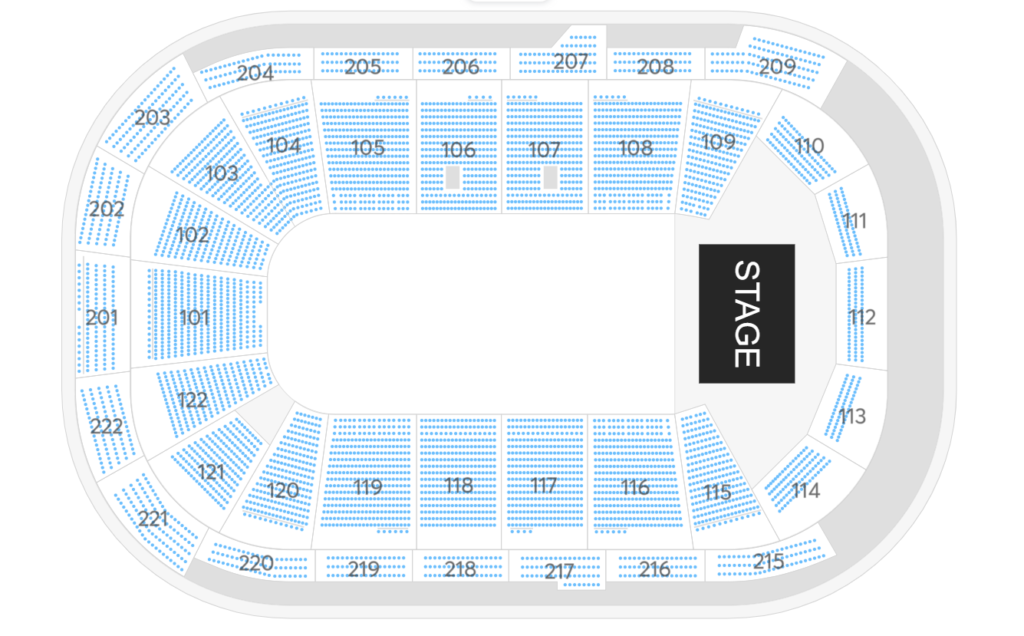 Request Information
For More Information
Please fill out and submit the form or contact:
Brittany Guyton
419-321-5030
Brittany.Guyton@meettoledo.org