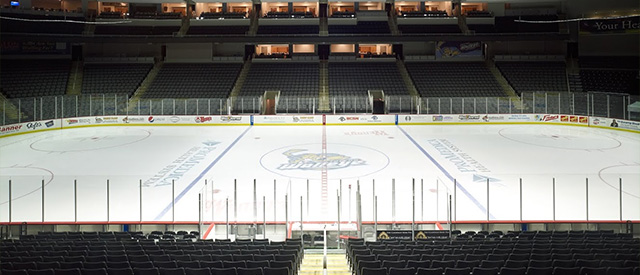 Frequently Asked Questions
Current Covid-19 Restrictions
As of 7.16.21. While face covering is not required, we strongly encourage wearing a face covering if you are not fully vaccinated, as recommended by the CDC.
Where can I park when attending events at Huntington Center?
How do I get to Huntington Center?
Where can I purchase tickets for events?
Tickets can be purchased at ticketmaster.com or Ticketmaster charge by phone at 800-745-3000 (For ADA). Tickets can be purchased at the Huntington Center Box Office. For ticket information please call 419-321-5007
When do doors open for events?
Doors normally open 1 hour before events.
What is the address for Huntington Center?
Huntington Center
500 Jefferson Ave
Toledo, Ohio 43604
Can I smoke inside Huntington Center?
Huntington Center is a smoke-free facility. Smoking is not permitted anywhere inside the building, this includes electronic cigarettes.
How can I get backstage passes to a show?
Huntington Center does not issue backstage passes.
What is your policy on re-entry?
Huntington Center has a no re-entry policy. Once you leave the building during an event you will not be permitted to return.
Does my child need a ticket?
For all children shows (Disney, Sesame Street etc.) all patrons age 1 and older need a ticket. For all other events at Huntington Center, children under the age of two do not need a ticket. However they cannot occupy a seat they must remain on a ticket holder's lap.
Can I bring food into Huntington Center?
Outside food and beverages are prohibited inside Huntington Center.
What is your policy on cameras?
The camera policy is determined by each show, and therefore varies from event to event. Professional cameras and video equipment are not permitted inside Huntington Center. A professional camera is defined as any camera with a detachable lens.
What security procedures are in place to ensure guest safety?
Huntington Center has implemented the following policies to ensure a safe, enjoyable environment for all guests.
Entering Huntington Center
We reserve the right to inspect all jackets and bags upon entry. Purses, diaper bags and other small personal bags are allowed, but may be inspected at all gate entrances. Please do not bring a purse larger than 6.5″x4.5″x6″. No large bags or boxes are allowed in the building without prior authorization
For your convenience we would like to remind you that security procedures are in place. Expect to pass thru metal detectors. You will not need to remove shoes or belts as you do at the airport, but remove any metal and cell phones from pockets and place into inspection bowls. The less you bring the easier it will be to pass the security checkpoint.
We may reserve the right to conduct "pat downs" per client reservation
In addition, the following items are not permitted inside Huntington Center:
Weapons of any kind
Food or beverage
Cans, bottles, coolers or other similar containers
Video cameras, audio recorders or other similar electronic devices
Professional cameras Any cameras with detachable, long or extending lenses
iPads
Laser pens or laser products
Air horns or noise makers (except Hockey games)
Coolers
Fireworks
Glow Sticks
Beach balls
Aerosol spray cans
Tools (wrenches / pliers)
Pets (except service animals)
Chairs of Any Kind (Except wheelchairs for handicap personnel)
ANY OTHER ITEM DEEMED UNACCEPTABLE BY BUILDING MANAGEMENT
Huntington Center management reserves the right to make the final determination on prohibited items. In the event that prohibited items are revealed in an inspection, guests will be asked to dispose of the items or return them to their cars before re-entering the building.